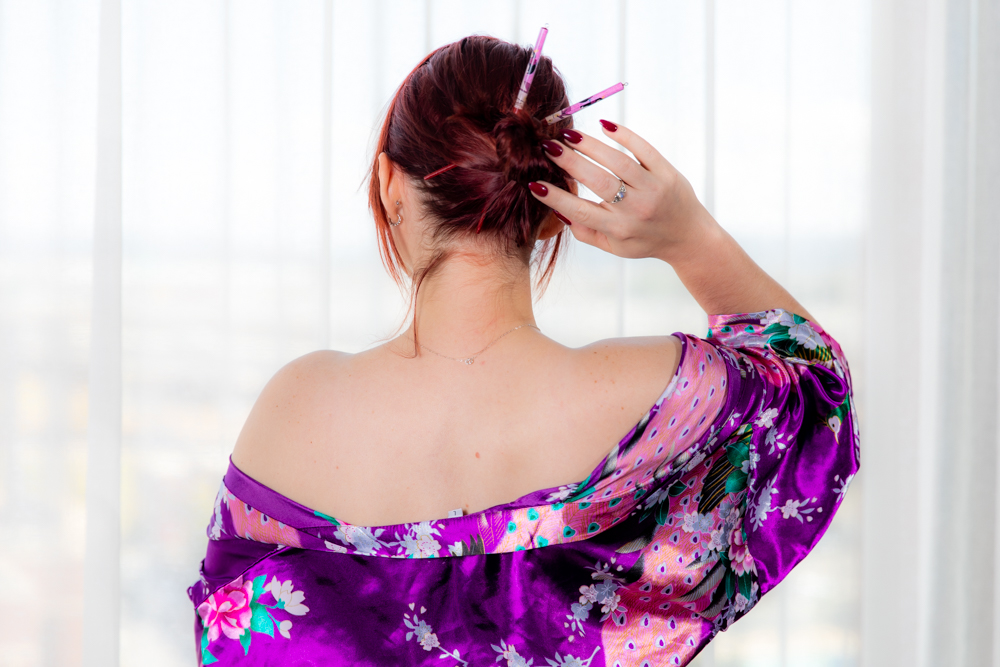 A Sampling
*
Contact me so we can begin our adventure. For our first time, I absolutely prefer two hours to get to know you and your needs!
*Outcall available within 25 miles of South Birmingham. $50 travel deposit required.
Private Encounters
*
If you're the type that needs time to acquaint him/herself, don't worry! I'd love to get to know you.
Dinner and a 'Show' (Four Hours)
$1000
Girl Friday (Eight Hours)
$1400
Pillow Party (Overnight - Twelve Hours)
$2000
*1/4th minimum deposit required on sessions of 4+ hours.
 For a very limited time..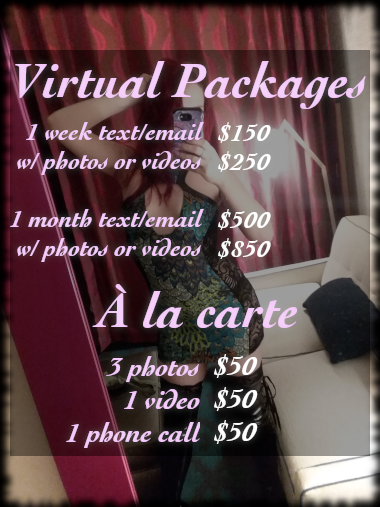 All deposits must be made 24 hours in advance. Refunds may be considered on a case by case basis. Funds can be sent via cashapp or my private P.O. Box! Message me for details!

Don't see your time above? Don't worry! We can work out any amount of time you'd like to spend with me. Please check out my Expeditions page and contact me so we figure out a time and date to meet!